HR STRATEGY
European Charter and Code for Researchers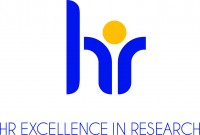 In June 2016, The European Commision awarded Institute of Mathematics PAS with HR Excellence in Research logo. IM PAN can now use the 'HR Excellence in Research' award to help promote itself as a provider of a stimulating and favourable work environment.
IM PAN joined the community of research institutes and universities which recognize the importance and value of the principles presented in the European Charter for Researchers and the Code of Conduct for the Recruitment of Researchers ("HR Excellence in Research"). For more information, please, go to http://euraxess.ec.europa.en. Open, Transparent and Merit-Based Recruitment Policy (OTM-R) is a key element in the HR strategy.
The principles of the Charter and the Code correspond closely to principles of the scientific research and human resources present at IM PAN. The Institute commits to implement fair and transparent recuitment and appraisal procedures for researchers.
The European Charter for Researchers - The Code of Conduct for the Recruitment of Researchers
The Code of Ethics of Researchers of the Polish Academy of Sciences (in Polish)
Rights and Obligations of Researchers