Scientific Committee
Michel Brion
Hélène Esnault
Adrian Langer
Giorgio Ottaviani
Duco van Straten
Jarosław Wiśniewski
Organizing Committee
Piotr Achinger
Jarosław Buczyński
Nathan Ilten
Masha Vlasenko
Focus points
Group actions:

Mori Dream Spaces, $T$-varieties, also toric varieties, homogeneous spaces, contact Fano manifolds, Cremona groups, actions of finite groups, $\mathbb{G}_a$ and $\mathbb{G}_m$ actions on affine varieties,

Arithmetic:

arithmetic aspects of differential equations, $p$-adic cohomologies, crystals, automorphic forms, Calabi-Yau varieties, arithmetic aspects of mirror symmetry, finding rational points on manifolds,

Parametrizing varieties:

Hilbert scheme of points, rational curves on manifolds, secant varieties, tensor ranks, Waring ranks and related notions with their applications to complexity theory, engineering and quantum physics
Activities
In addition to the events listed below, weekly activities will be held at the Banach Center in Warsaw and at the University of Warsaw. These will include research seminars, lectures, and lecture series given by the leaders of our program. Participation of postdocs and PhD students will be especially encouraged.
Events
School and workshop
Arithmetic on varieties
Sep 2–8, 2018 (tentative)
Łukęcin
School and workshop
Varieties and group actions
Sep 23–29, 2018 (tentative)
Warsaw
Closing conference
Varieties: arithmetic and transformations
Nov 25–Dec 1, 2018 (tentative)
Będlewo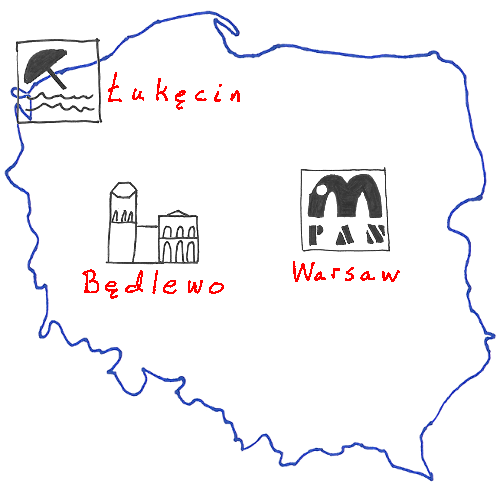 Application will start soon!
Contact: vat@impan.pl